Being Australia's largest boating Retailer with multiple sites we need a tech support company who are reliable and able to solve our problems quickly and give us good advice. And that is exactly what The Grid have been doing for JV Marine for over 15 years.The Grid have always been right beside us and helped us through multiple server upgrades and so much more. We wouldn't hesitate to recommend these guys to anyone.
Mitchell Dean – IT Manager
AAD is a new generation of wholesaling that is completely focused on supporting the needs for trade's people servicing the HVAC (Heating, Ventilation and Air-conditioning) industry, covering both the commercial and residential sectors. We initially used The Grid for a server set up in 2010 and haven't looked back after using various I.T managed service providers before this without great success.
All I need to say about The Grid is "The Service is Great!!"
Jason Dodd – Director
DAVIES BAKERY is a family owned business that has been in the baking industry for over 130 years and supply some of Australia's largest companies. The Grid has been looking after out I.T requirements since 2008 and concentrated on customer satisfaction without the price tag.
AT Davies, we welcome Jeremy from The Grid as an employee rather than an I.T consultant, he applies TLC and ensures all IT risks are minimised or eliminated.
Davies revised IT platform is running in accordance to today's ever-changing IT demands, again, thanks to The Grid.
Tony Zocco – CFO
We have been using the services of The Grid Corporation for over 10 years and their consultants have always delivered timely, efficient and professional service to us.
They understand our business expectations and needs quite well and are always accessible for support and expert advice.
We also do most of our hardware purchases through The Grid and it has always been a smooth ordering and fulfillment process.
Mihir Patel – Support Services Team Leader
The Grid Corporation has provided IT support for this company since early 2006, the fact that this consultancy agreement has continued so long indicate our company's complete satisfaction with the service they provide.
During this period our company has grown from three offices in Melbourne, Sydney and Auckland to having additional offices in Brisbane, Vancouver, Montreal and London. The Grid Corporation has assisted us to connect all these offices through one IT network, this on occasions has required the staff of The Grid Corporation to work hours of the day more conducive with our staff on the other side of the world which they did without compromise.
The Grid Corporation provides a proactive service to ensure that the network and the backup systems continue to function without a hitch.
Hugh McKechnie – IT Coordinator
I have been working with The Grid in my capacity as IT manager at Millennium Science for the past 12 years. In this time, The Grid has always been proactive in monitoring the health of our server network and responsive to issues as they occur. The always respond in a timely manner when requested and are efficient in resolving any issues that do occur, be they server or PC related. They have installed our last two server environments with the minimum of disruption to our workplace. I cannot recommend them highly enough and look forward to continuing our partnership in the coming years
Gary Beresford – Service Manager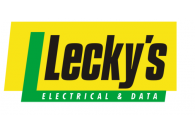 We have been clients of The Grid for the last 20 years and during this time we have seen so many IT changes it makes your head spin.
The Grid has always kept us up to date with new technology and guides our company with the latest innovations. Any proposal they do give, their staff back it up with fantastic and continued ongoing support on any hardware or software that we have purchased.Great staff is the key to any business and it's really important to try and keep it stable. This at The Grid has been the case with some of their staff being there a very long time.
I can't speak more highly of the staff that look after Lecky's as they are so switched on and can actually talk to me in my language not IT language which enables me to understand what is going on with our IT infrastructure.
Keep up the good work guys we love your work.
Jan Crooks – Office Manager
Lifewealth Group Is A Privately Owned Australian Financial Advisory Firm Providing Comprehensive And Objective Advice, Wealth Management And Accounting & Taxation Solutions For Private Clients And Small And Medium Enterprises.
We have been working with The Grid for a number of years and could not speak more highly of their service and efficiency. There is always someone available, when issues arise, which is the key deliverable for our business from The Grid's ongoing service.
Further, the advice The Grid has provided Lifewealth in supporting our strong growth in recent years has enabled us to meet our current needs and establish clear direction to underpin our future expansion. The Grid have been, and remain, a partner that is integral to our business strategy.
Jason Harwood – Director